Brasserie Uno Zermatt Review
Brasserie Uno Zermatt Review: We are pleased to have been included in the Schweizer Illustrierte new restaurant round-up! Great review in their Style section, and such a pleasure to be included amongst other great new restaurants in such a wonderful publication – thank you!
Also thrilled to have been included in the Zermatt section of British newspaper The Telegraph's round up of the best ski resorts for food lovers! This came out earlier in the year in reference to the 2019 ski season and we hope The Telegraph will come visit us this season for dinner in Zermatt village.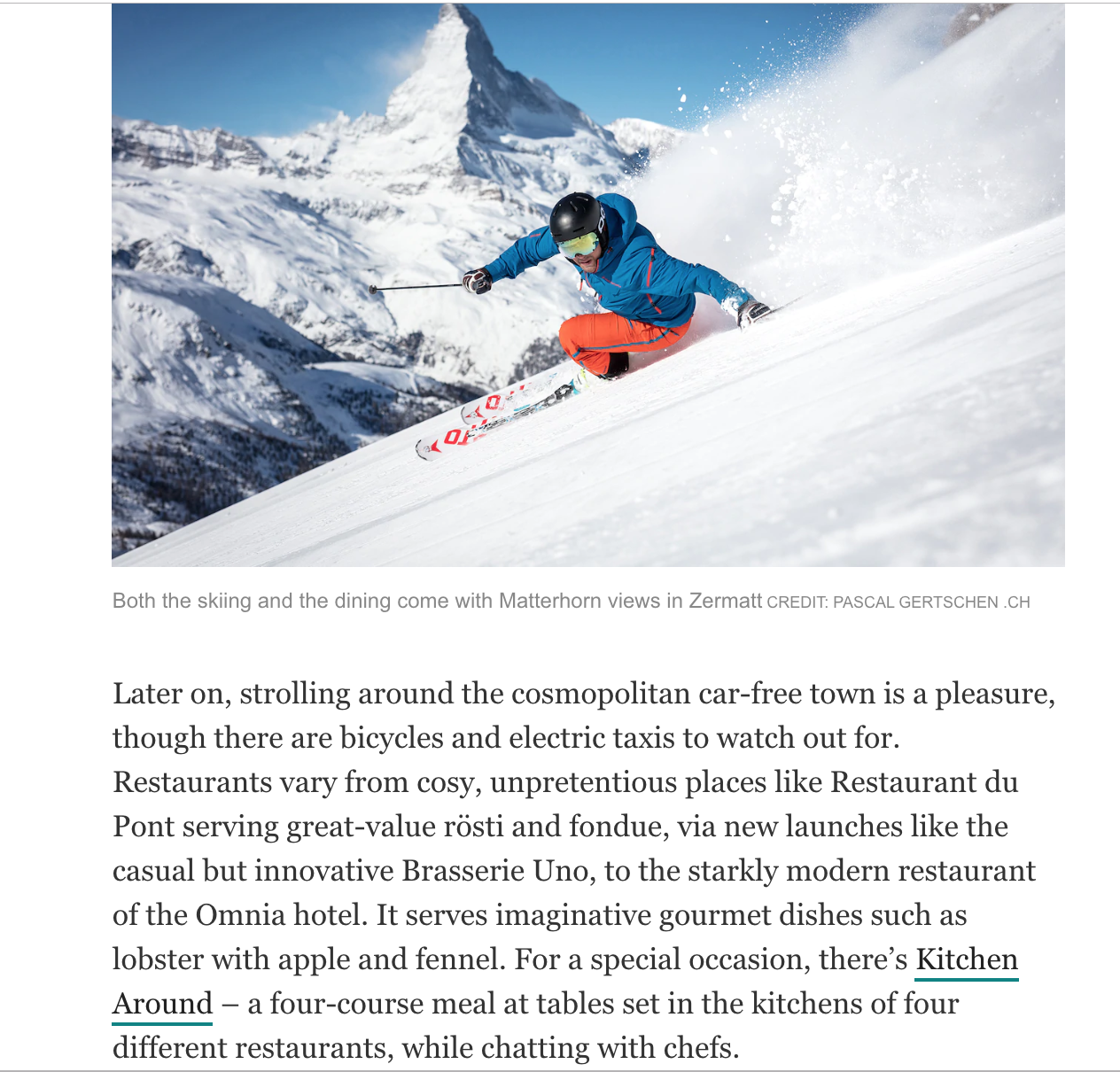 We are open throughout November and will be open during the winter season, which starts on December 1 2019, five nights a week, Thursday to Monday, with some special opening hours over the Christmas and New Year period. Keep checking the home page for more details! We will also be offering a fancy 12-course gastronomy menu on New Year's Eve, which will be a splendid way to usher in 2020. And as always, our Chef's tasting menu will be back, where we create a surprise menu for diners and can even cater for vegans and vegetarians wanting to experience our degustation menu. We look forward to welcoming guests to the restaurant soon!